October 15, 2018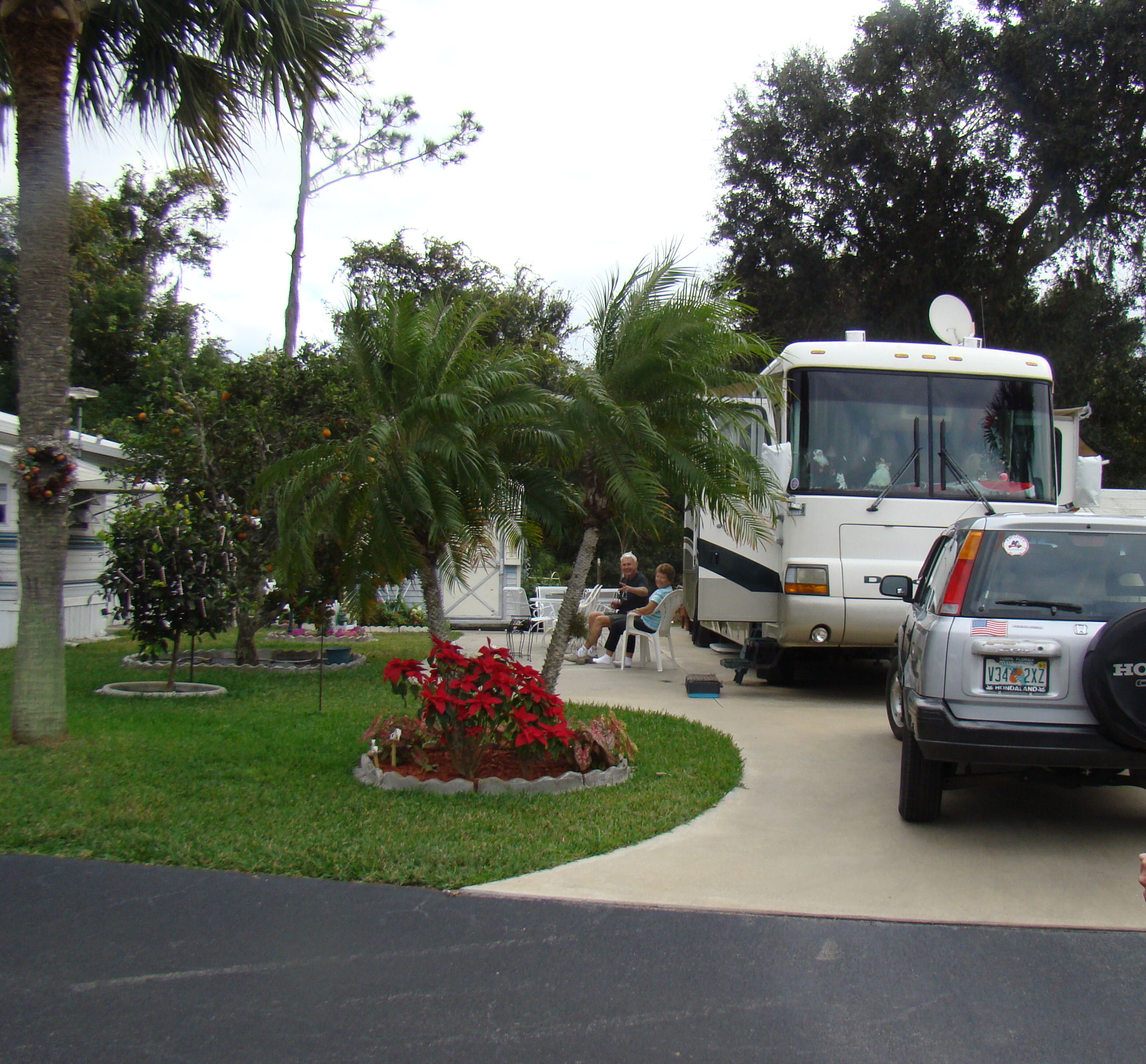 The Florida SKP Resort accepts reservation requests by email using the Reservation Request form or by phone. Reservations are available for the period November 1- April 30. Reservations for the remaining months in a year, May thru October, are not needed or necessary.
Reservations may be made for multiple months if available. All reservations are full service sites with water, sewerage and electric with both 30 and 50 amps available on all sites.
Rates from November 1 to April 30
Full-Hookup Sites include 50/30/20 amp power, water and sewer plus metered electric @ $.16 – kw-hr.
Monthly: $495 a 30-day period
Weekly: $126 a 7-day period
Daily: $20 a day
Overflow Sites include water, electric, and free use of dump station once a week.
Overflow is only used when no full-service sites are available.
Daily: $18 a day for a 30 amp site
Daily: $16 a day for a 20 amp site
Boondocking Sites available for stays up to 2 weeks.
Daily: $8.25 a day from Nov 1 to Apr 30
Daily: $6.75 a day from May 1 to Oct 31
Water available at Clubhouse

Restrooms with showers open 24 / 7

Generators welcome from 8 am – 8 pm

$5 dump station fee for each use
Rates from May 1 to October 31, 2019
Full-Hookup Sites include 50/30/20 amp power, water and sewer.
Monthly: $360 for a 30-day period
Weekly: $98 for a 7-day period
Daily: $16 for a day
All stays are charged $5.00 a day for electricity
Additional Information
Free WIFI is available at most sites and in our clubhouse


Major credit cards accepted with a 3% service charge for each use.

Current Escapee (SKP) membership required


Information on joining Escapees can be found on the Escapee website and if you want to join, go HERE. Annual membership is $39.95.

Rates subject to change without notice.

To receive USPS mail or packages from FedEx, UPS, and other carriers during your stay, use ONLY USPS General Delivery, Zolfo Springs, FL 33890 or USPS General Delivery, Wauchula, FL 33873.