Winter Rental Rates (Nov. 1, 2023 – April 30, 2024)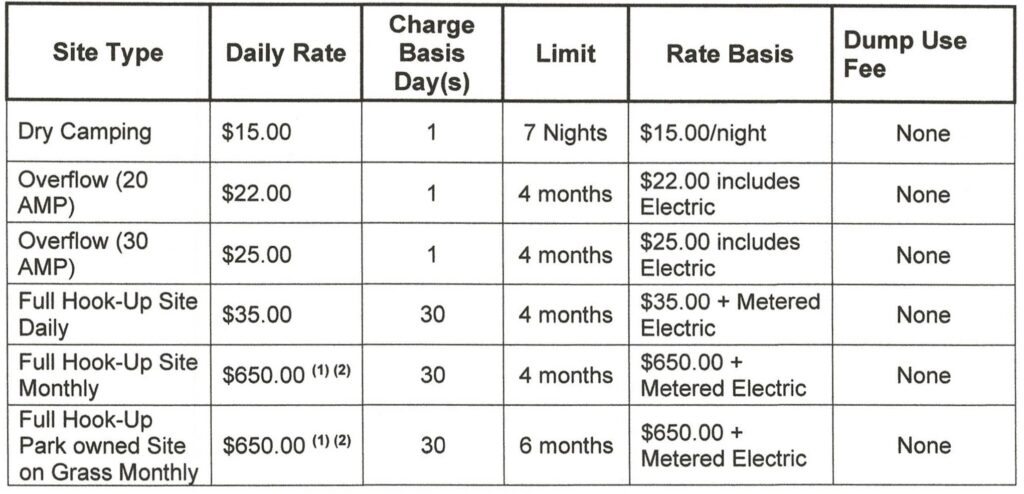 Summer Rental Rates (May 1, 2023 – Oct. 31, 2023)

Additional Information
Site descriptions can be found HERE.
Major credit cards accepted.
Rates subject to change without notice.
Stays charged at a monthly rate will be charged a daily rate for days beyond 30 and less than 60 days.
We are a membership park and members' lots are used as rental lots. Members may return to their lots with 8 days notice. Rental guests may be moved to another available lot if a member returns.
Deposit required for reservations – 100% required for reservations from 1-29 days. 100% of 1st month required for reservations of 1 to 2 months. Partial refund of deposits will be per the refund policy.
Cancellations will fully release the lot for the Florida SKP Resort to rent the lot to other Escapee members.
Renters may be absent for up to 7 consecutive days with office notification (no rent credits).